a.k.a. Natalia Paruz, has spent two decades bringing the rare art form of playing music on a carpenter's saw (known as the musical saw or singing saw) to audiences around the world.
Saw Lady played the musical saw with the Israel Philharmonic Orchestra conducted by Zubin Mehta; at the Spoleto Festival in the orchestra of 'Monkey – Journey to the West'; with the Westchester Philharmonic Orchestra; the Royal Air Moroccan Symphony Orchestra; the Riverside Orchestra; the Amor Artis Orchestra the Manhattan Chamber Orchestra and at Lincoln Center's Avery Fisher Hall with PDQ Bach composer Peter Schickele and with the Little Orchestra Society. November 2007 marked her Carnegie Hall debut as a musical saw soloist and June 2008 marked Saw Lady's Madison Square Garden debut.
Saw Lady's television appearances include playing the musical saw on FOX (Good Day New York), ABC (Good Morning America), NBC (New York Live), MTV (Andy Milonakis Show), VH1 (Behind the Music), History Channel (Tool Box), PBS (New York Voices). She is the record holder for playing in the most number of 'World News Polkas' on ABC World News.
Film appearances include 'Dummy' with Adrian Brody and The Heart is a Drum Machine. Saw Lady's Musical saw can be heard on the soundtracks of films such as Time Out of Mind with Richard Gere, Fox Searchlight's Another Earth, American Carny, I Sell the Dead, Miss Stevens, When Jack Went Glamping with David Arquette, El Carnaval Sodoma/Arthuro Ripstein and the HBO series The Jinx: The Life and Deaths of Robert Durst.
Radio performances include NPR (A Prairie Home Companion), WNYC, XM Satelite Radio, WBAI & WFMU.
Saw Lady received citations of honor from the New York City Council, the New York State Senate and a medal of honor from Paris, France.
She was chosen by Time Out New York, the Village Voice, the New York Press and the New York Resident for their Best of New York lists, and was featured in articles by the New York Times, the Boston Globe and Metro New York.
Saw Lady has recorded the musical saw on Capitol Records, Universal Records and Atlantic Records with such artists as John Hiat.
Saw Lady's goal is not only to preserve the rare art form of playing the musical saw, but to also try and push it forward through the invention of better playing technique, fine-tuning the instrument, educating composers about the possibilities of composing for musical saw, and bringing the saw to public awareness. This last part, bringing the musical saw into public awareness, she does not only through performances on the legitimate stage/TV/radio but also by bringing the music of the musical saw directly to people where people are – on the street. By performing in the subway she brings the art form to people who might not otherwise be able to encounter it.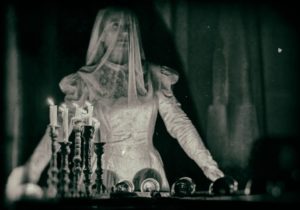 "Natalia Paruz was the soloist in both works…Ms. Paruz played the work energetically and… It was difficult to imagine the music played better."
The New York Times
"The eerily beautiful sounds cascade and twist through the air, sounding like the precise halfway point between the music of the spheres and a human sob."
The Boston Globe
"…musician Natalia Paruz, who is a master of the instrument… excels at the tenor, baritone and French musical saws as well as at playing 36 pitched Austrian cowbells… Paul Lustig Dunkel, conductor and music director of the Westchester Philharmonic, said …"She was great!"
The NY Times
"Natalia Paruz is among the few so blessed…summoning haunting music from quivering steel. The saw trembles, as if in awe of a fortunate woman doing what she was meant to do."
The NY Times
"the eerie spiritual sound evokes a Gregorian chant."
Bloomberg News